PROTEIN (100 g or 3.5 oz. )
Steak
Chicken Breast (only)
Veal
Fresh White Fish
Lobster
Crab
Prawns / Shrimp
Ground Beef (Extra Lean Only)
All visible fat must be carefully
removed before cooking.
PROTEIN Substitutes for Vegetarians:
These are for Vegetarians only meat eaters
must stick to the proteins listed above.
Vegetarians may have a slower rate of loss
1 whole egg +3 egg whites
Cottage Cheese ( ½ cup no fat) - 75 calories
Tofu- one serving must have between 75-140 calories -
15-21 grams protein,less than 5 grams fat and less than
5 grams carbohydrate.

PEA Protein -Protein Powders should be 5 grams of carbohydrates or less.
Processed substitutes like patties and sausages should only be used a max of twice per week due to the excess additives.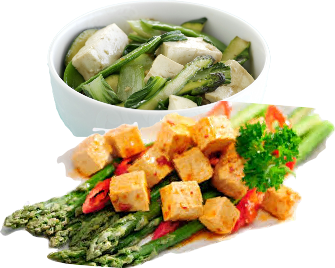 VEGETABLES
One type of fresh vegetable per meal,
serving amounts 1 - 2 cups (see E-Book 2#)
Spinach , Chard , Silver Beet,
Bok choy, Pak choy, beet greens
Cabbage ,Chicory
Lettuce(any kind)
Fennel,
Celery,
Tomato
Onions,
Radishes
Cucumber,
Asparagus
FRUIT
7-10
small Strawberries
1 Orange
1/2 Grapefruit
1 Medium Apple
STARCH
1 lg Melba French
4 small Mini /melbaToast
1 Thick or 2 Thin
Grissini Breadstick