Vibra Health Testosterone Support is a high potency blend of natural ingredients known to naturally boost the Body systems that support improved testosterone levels, vitality and general well being in men and women. Studies show that a diet rich in goods fats and moderate exercise can help to improve testosterone production.
Proprietary Blend:
Vibrational charged botanical blend in a base of glycerine and purified water.
Ingredients:
Extracts of Horny Goat Weed, Maca Root, Tongkat Ali Root Cinnamon Bark, Trbulas Fruit, Saw Palmetto Berry Ginkgo Biloba.
Suggested usage:
Men 3/4 - 1 full dropper 1-3 times daily or as needed
Women : As above for 2 weeks then 1 full dropper
weekly or 3-5 drops daily for maintenance.
For best results use consistently.
Allow 3 - 6 months to evaluate individual benefits from this product.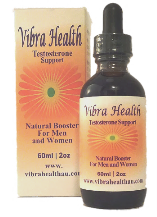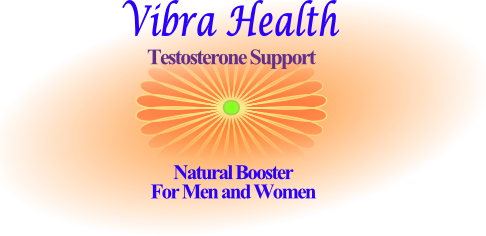 Add to Cart